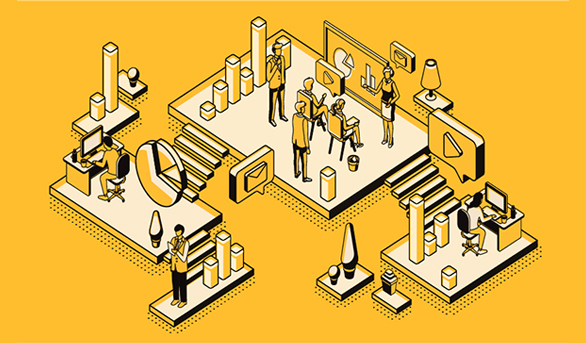 Streamline and Automate Your Retail Business Workflows in 2020
20 December 2019
Do you feel like your retail and restaurant business is increasingly bogged down by internal processes and workflows over the year?
As we head into 2020, plan out how you can re-energize your business by streamlining and automating the workflows in your business, and free up time to attend to the important parts of the business.
Read on for 5 ways you can tackle your business workflows in the new year.
1) Digitize Manual Tasks
Do a stock take of the manual processes and tasks in your business that are taking up valuable employee time, and decide which ones you want to digitize.
For example, are you still relying on pen-and-paper stocktaking tools even when as your inventory has expanded over the years? Or are your staff still signing in and out using pen and paper timecards? Implementing a digital stocktaking tool and a digital time clock are quick and easy ways to streamline the manual processes mentioned above.
2) Automate Repetitive Digital Processes
Look at the repetitive digital processes and tasks that your team must perform daily, monthly, or even on a yearly basis, and find ways to automate them.
For example, are you reporting your sales to your shopping mall landlord on a monthly basis? Or are you regularly adding promotions that run on a fixed cadence, like happy hour promotions or different member tier promotions. For these repetitive digital tasks, find out how they can be automated from the point of sale software settings and customer relationship management (CRM) module settings.
3) Integrate Between Your Various Software Solutions
Set up promotions that are exclusive with criteria and limits that create a sense of urgency for your customers to come to your store.
Limit your promotion to specific time frames, days of the week or limit it to a certain number of redemptions a day, to create a sense of hurry for customers to come to your store. Or limit your promotion to certain categories of loyalty membership to make your promotions feel more exclusive.
4) Give customers convenient gift options
Your retail business probably runs multiple software solutions for different parts of the business. Think about where integrations between the various software solutions will benefit the business operations most.
or example, are you spending too much time making sure the transactions on your point of sale (POS) software are accurately reflected in your accounting software? Or perhaps your customers' contact information on the CRM module of your POS software are not synced to the information in your marketing software? Take advantage of integrations between your POS software and popular 3rd party software in accounting or marketing, to ensure that data is automatically shared and synced between the software solutions you use.
4) Streamline External Engagements
If your business has suppliers or partners that are key parts of your business process, look at ways you can streamline the interaction with those suppliers and partners.
For example, if you have a key supplier or partner that handles a majority of your inventory, returns management or repair process, consider building custom integrations from your POS system to the key supplier or partner's backend system to streamline the workflow with your supplier or partner.
5) Implement a transformative solution
Lastly, it may make sense to entirely modernize a part of your business by implementing a transformative solution. Decide if the new year is the right time to invest in new solutions that can take your business to the next level.
For example, are long customer wait times and staff shortages causing all sorts of problems for your business operations? Or is the eCommerce part of your business not integrated with your retail store operations? It may be time to implement self-service kiosks in your store or implement a new integrated eCommerce solution to solve the above issues.
Contact us to have our Customer Success Team arrange to talk to you about streamlining and automating the business workflows in your business.