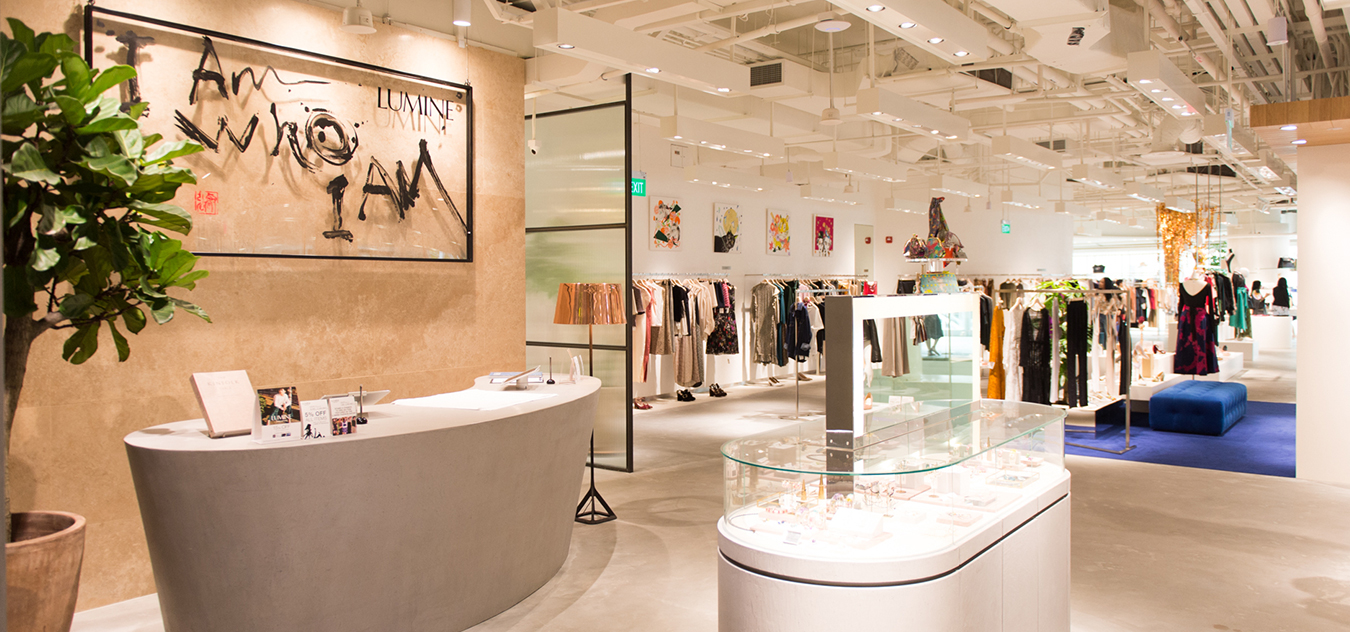 Retail Trends Shaping Unique Customer Experiences
20 October 2019
Customers have increasingly high expectations for retail experiences. We highlight the 3 retail trends – Experiential Retail, Smaller / Pop-Up Stores and AR – that are shaping customer experiences and showcase the companies leading the way.
1) Experiential Retail
To draw new customers and keep customers inside their stores longer, retail stores are redesigning their store spaces and offerings to create a mix of experiences for customers in-store. From adding store spaces for customers to relax and unwind, to creating in-store cafes for customers to enjoy beverages and small bites, retailers are blurring the lines between retail, F&B and lifestyle with mixed concepts that deliver fresh and memorable experiences that keep drawing customers back to the store.


An example is LUMINE SINGAPORE's concept store experience integrating Fashion, Art and Lifestyle right within its 10,000 square feet space – marrying collections of leading Japanese fashion brands with an in-house café with charging ports and an Instagram-worthy backdrop.
2) Smaller / Pop-up Stores
Retailers are experimenting with smaller stores and pop-up stores. The smaller stores and pop-up stores allow retailers to be more flexible in tweaking retail experiences for customers, to test and build customer-centric store experiences that interest and excite customers.


Ikea, for example, is known for operating massive stores outside of city centers. In recent years, Ikea has opened smaller outlets that are closer to city centers. Some of these smaller stores are one-tenth the size of a typical Ikea. These smaller stores have allowed Ikea to create more customer-centric experiences such as offering Buy-Online, Pick-up in Store options that are less hassle for customers. Ikea has also opened temporary pop-up stores to promote its bedroom and kitchen ranges – giving it flexibility to create memorable customer experience like the Ikea pop-up shop featuring Ikea bedroom furniture that encouraged customers to visit for breakfast-in-bed treats.
3) Augmented Reality (AR) in Retail
Retailers are increasingly implementing AR applications in-store to make the shopping experience for customers more fun and more efficient. AR applications have been especially successful for retailers in fashion and apparel, beauty and cosmetics, and home and lifestyle –creating engaging and interactive shopping experiences that drives sales and enhances the brand experience.


Sephora is one retailer exceling at implementing AR in its shopping experience. Its mobile offering – Sephora Virtual Artist – is an AR tool that allows customers to try on thousands of shades of lipstick, eyeshadow, false lashes, and many other makeup products sold at Sephora. Some of Sephora's customers find it overwhelming in their stores, and the AR tool has made it much easier for these customers to find their favorite shade in a unique, enjoyable and efficient manner.